Cutter mutter
Cutter goes to Chelsea
Thursday 24th May 2018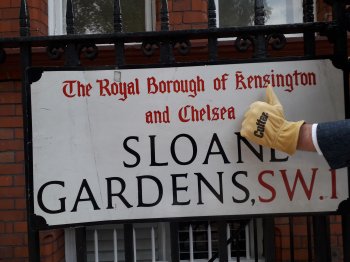 We had a glamorous day out a Chelsea last week. Went down to see the Centre Sales Marketing stand where they were selling our gloves.
Steve and the guys were super busy, which is not surprising as the whole show was packed. We dont see crowds like that in Suffolk unless there is a vintage Tractor show in town!. So thanks to the Centre sales guys for a great job.
At the Stand
Thursday 24th May 2018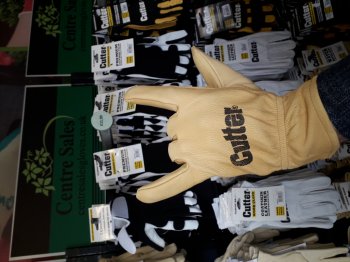 Here we are on the Stand
Elvis
Wednesday 2nd May 2018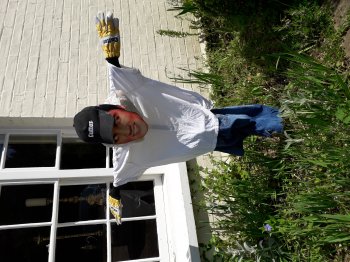 Here he is. Elvis the Cutter Scarecrow. Created to keep crows of a nesting Mallard.
So we wait for the Cutter ducklings to emerge, safe in the knowledge that Elvis is watching.
Timber
Wednesday 4th October 2017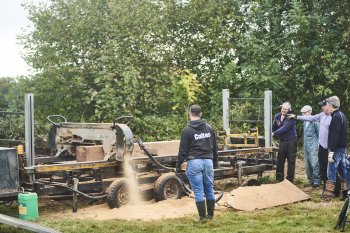 Many thanks to Tim from Eastern Counties Mobile Sawmill for help with the 250yr old oak.
http://www.easterncountiesmobilesawmilling.co.uk/
250 yr old Oak
Friday 29th September 2017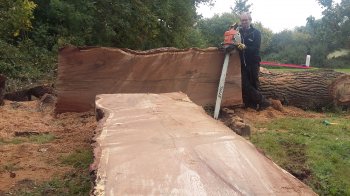 It took a 48inch bar but today we finally processed the 250yr old Oak we originally felled five years ago.
Day of Forests
Tuesday 21st March 2017
http://www.un.org/en/events/forestsday/
Cheeky Fido
Thursday 15th December 2016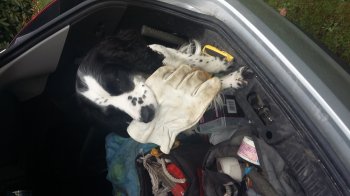 Was looking for my gloves in the back of the car.
Thankfully Fido knew where they were.
End of Summer
Tuesday 13th September 2016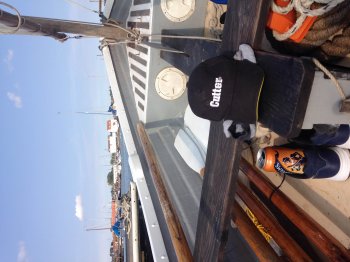 We are very lucky that we are so close to the coast. So we took advantage of the late Summer sun and set sail on the River Deben.
Customer on holiday
Sunday 17th July 2016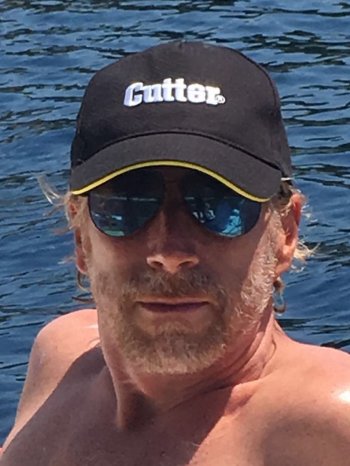 Subtle marketing
Monday 27th June 2016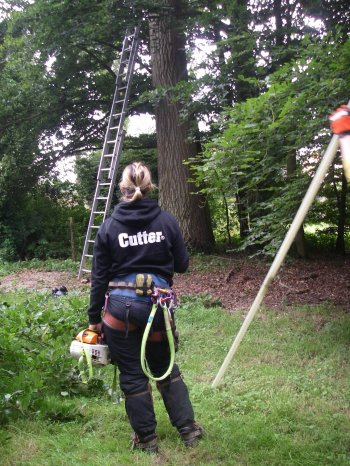 Summer headgear
Monday 9th May 2016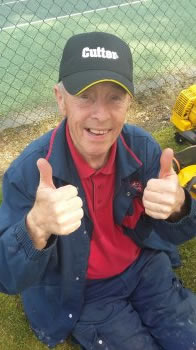 We were lucky to have an early glimpse of summer in East Anglia this weekend. However its important to make sure you have the right protection. This is a picture of Paul who tested out our latest cap while strimming with our CW700 Strimmer gloves. He described the cap as 'good'.
Woodworking
Monday 28th March 2016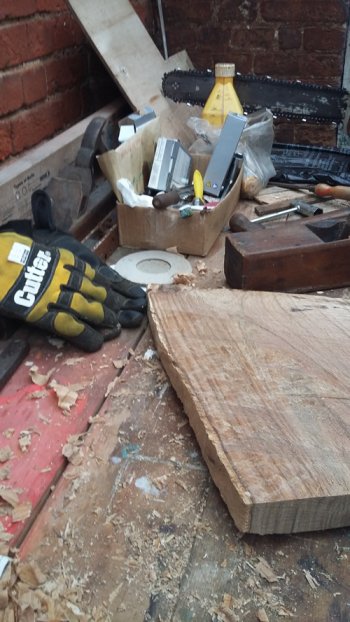 Lovely bit of Oak to work on. Cheese board or small Cabinet?
Cutter Easter
Saturday 26th March 2016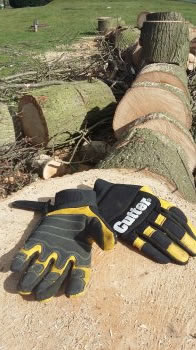 Took advantage of a lovely day to fell self seeded Oak and an Ash. Shame but they should never have been there in the first place.
Winter Warmer
Monday 18th January 2016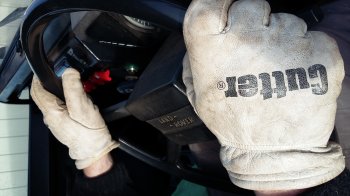 Driving round the yard in a vintage Landy with no heating means a bit of extra hand warmth is needed.
The Cutter Winter Work glove, with fleece lining, is perfect.
Murder Ball
Wednesday 18th November 2015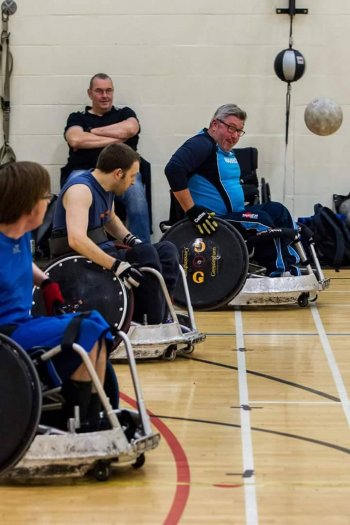 Spot the Cutter Glove in use here. Not its usual app but great to see.
Mug shot
Thursday 22nd January 2015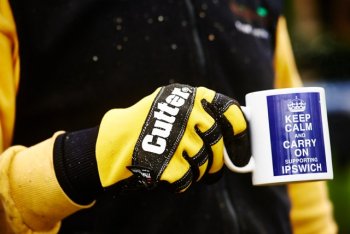 As Suffolk based tree surgeons our local footy team is based in Ipswich. This year we have at last got something to cheer.
Dont tell Mr Shssssss
Tuesday 7th October 2014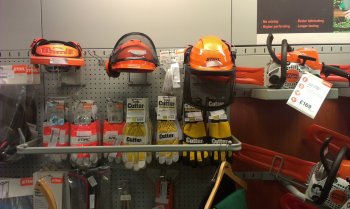 Garden Trade News
Monday 8th September 2014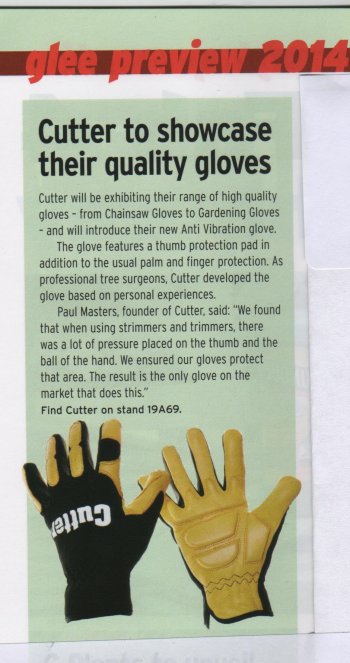 In the build up to GLEE this week we have been featured in the GLEE preview edition of Garden Trade News.
It talks about our new Anti vibe gloves with additional thumb pad, which we are introducing at the show. (see article)
Saying hello
Thursday 4th September 2014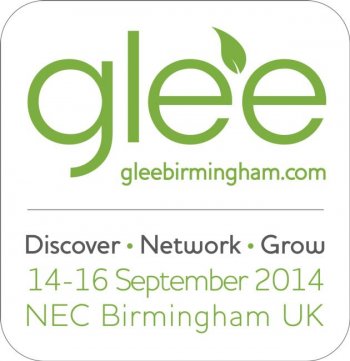 In order to grow our business we have decided to take an exhibition stand at the trade show GLEE this year (not to be confused with the American TV show)
We will be showing all our products but in particular we have our new Anti Vibe gloves. These now come with an additional thumb pad, which has tested really well in the field. We think they are the best on the market. Look forward to seeing you on our stand which is hall 19, stand A69.
In store display
Tuesday 12th August 2014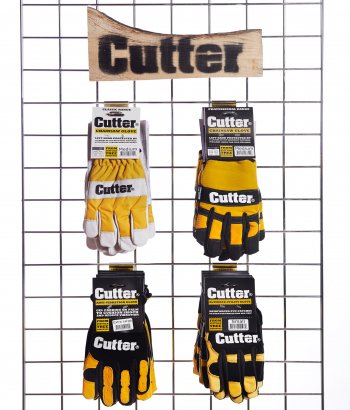 We are doing our new brochure for the coming Autumn season, so took the chance to update a bit of photography. One new element is our in store display. We supply lovely header boards to brand our products and enhance sales. They are made from seasoned Ash wood from our yard. All hand made of course and all individual, so no two are the same.
Job in Ufford
Friday 11th July 2014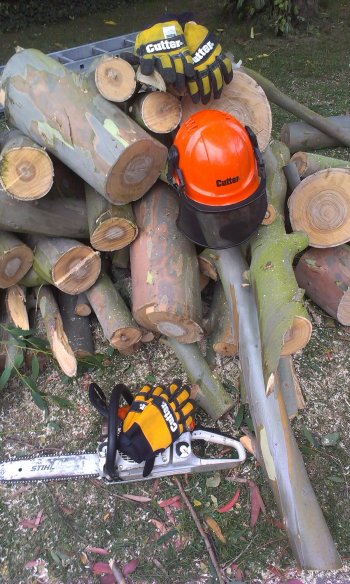 Got stuck into a huge Eucalyptus tree on Friday. Interesting challenge as the wind was pretty strong here in East Anglia so climbing was a delicate operation.
Steve, one of our climbers, was up to the job tho' so all completed OK. Used a prototype Cutter Helmet which was unique in that it is Orange. Not our normal Yellow. Not sure if the colour palette really fits our range. Hmmmm....
Planter
Friday 23rd May 2014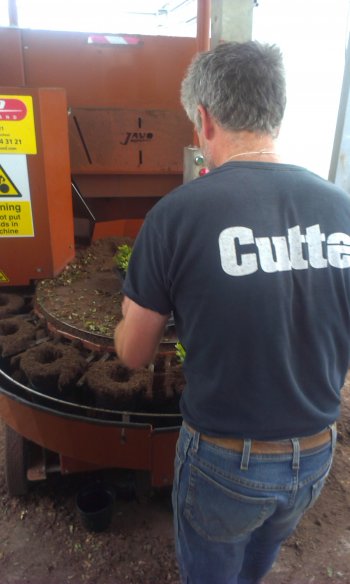 At Cutter we are tree surgeons (Arborists) but also Nurserymen. So we dont just cut things down we also plant things. At this time of the year in the Nursery we are busy preparing plants, in this case Azaleas, that will end up in a Garden Centre near you. Here Paul is operating the potting machine. The still picture doesnt show the speed at which plants can be potted (should have done a video).
Safety Shack
Thursday 8th May 2014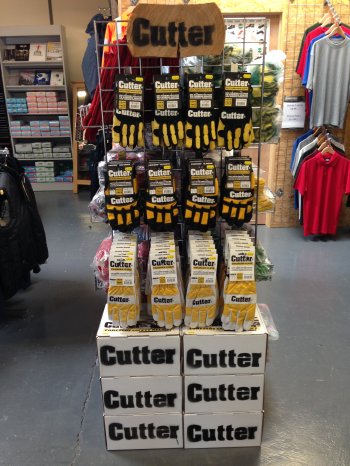 Great looking display
Horticulture Week Review
Tuesday 6th May 2014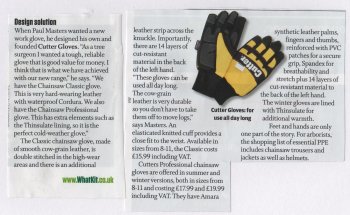 W J Green Ltd
Thursday 6th March 2014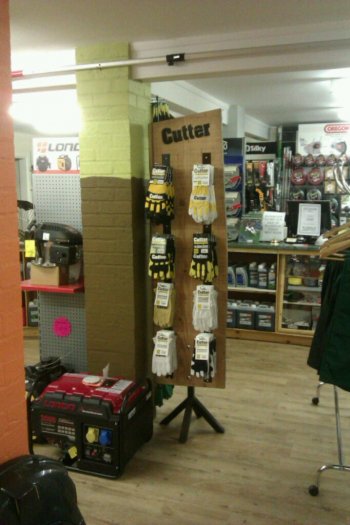 Today we installed one of our many larch wood display stands at W J Green Ltd, the Forest and Arb specialists of Hadleigh.
Thanks to Reg and the team for welcoming us. Their store re-fit in wood looks superb and so our display fits in perfectly.
Display Stand
Thursday 20th February 2014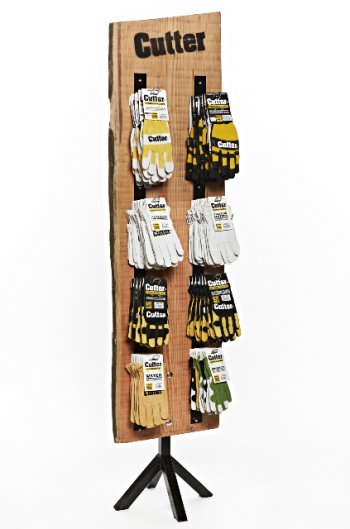 Due to the popularity of our display stand we have developed a Mk2 version which will be appearing in Garden Centres soon.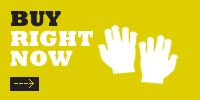 'For some time I have been wearing your gloves to work as they are awesome. My friend and I process logs for Devon Oak and she is always " borrowing " my gloves. I'm still wearing the pair I bought in October'
Nicky, Devon
'We have been using your gloves for a few years. We are hot air balloonists and find them perfect for our needs for comfort and safety. One pair will last us a season'
Chris, Balloonist, Somerset
I have tried the strimmer & trimmer, chainsaw and general hardware gloves and all three pairs were fantastic. As a tree surgeon I do put my gloves through a lot of abuse and believe me all three pairs could take it, I particularly liked the strimmer & trimmer gloves as they did "what it said on the tin so to speak." Fantastic price and definitely will be using again.
Paul, Paul's Tree Services, Suffolk.
'Sales seem to be increaseing. We have had great feedback on quality and practicality'
Agricentre. Wiltshire.
'By far the best Strim & Trim gloves on the market. I get them from Ernie Doe'
Tree Surgeon, Kent
'We all have the work gloves and I have the Pro Chain which is excellent. My gloves are still going strong after a year, which is exceptional'
D.A, Ranger Parklands & Venues